I can't believe we're already through the first quarter of the year! We've been busy… Here's a peek into the highlights of Quarter-1 2016!
January
01… We became member's of Material ConneXion, worldwide, the world's largest library of innovative, advanced, and sustainable materials.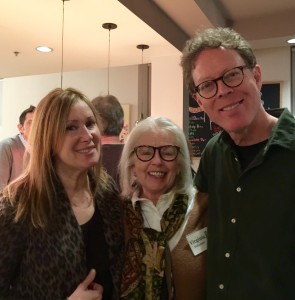 19…. We love Etown!  You will see me there often as either a volunteer or a patron.  This image of me with Helen and Nick Forester, the founders of Etown, was taken during a Volunteer Appreciation Day party at Etown, Boulder, CO. If you don't know about Etown, do check it out! You won't be sorry…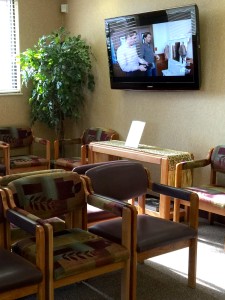 20… We're always interested in meeting new clients and offer a complementary first visit and interview. We love this potential client's patient waiting room BEFORE renovation with The Property Brothers on the TV!  How fitting – inspiration for the makeover!
24… Roger Dean, Artist, Designer and Publisher was featured at an Artist's Meet-up that we attended.  Roger was speaking from the UK, via satellite, about his architectural explorations designing radically shaped buildings.  His building techniques incorporate the use of gunnite, or sprayed concrete in pre-fab forms as the fundamental building material.   Roger Dean is well known for his unique art form that is seen on posters and album covers for recording artists including the band, "YES".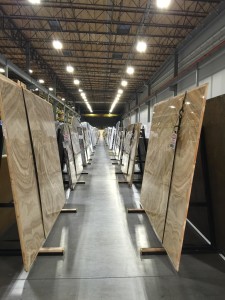 28… Walker Zanger, a family owned business of more than 55 years, is the world's leading luxury brand in the stone and tile industry.   We were invited to their VIP grand opening gala of the new Walker Zanger showroom and slab gallery in North Hills, CA.  It was SOME party! They even have a marble slab hall!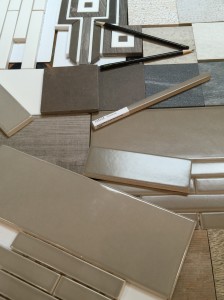 29….We have worked exclusively with the Walker Zanger Tile and Stone Showroom in West Hollywood, CA for a good number of years.  Our clients are always happy with the quality selections and we are happy with their commitment to customer service. I visited with WZ, West Hollywood CA to select stone samples options for new clients.
29… We just love spending an afternoon at the Pacific Design Center in West Hollywood, CA!  The buildings, an inspiration in themselves, are truly amazing.  This time we were selecting furniture and wall covering options for a new client.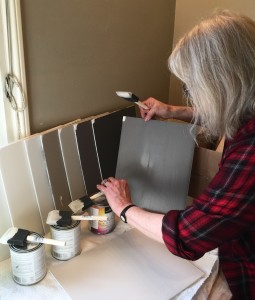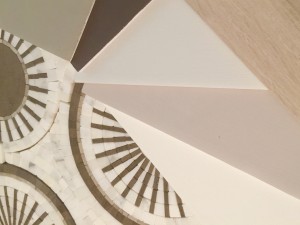 30/31… While we were in LA, we developed a color palette for one of our clients!
February
Much time has been spent this month developing a business plan for 52 rhoda, our upcoming e-commerce store.  52 rhoda will showcase and offer for purchase a selection of items made by local artists, artisans, designers and craftspeople.  We've been busy early mornings and late nights, weekends and holidays! The excitement is coming soon – our target launch is this spring 2016!   Currently, we're looking for folks who are interested in featuring their art or craft on 52 rhoda.  For more information see the "Call for Artists, Artisans and Craftspeople" on the sidebar!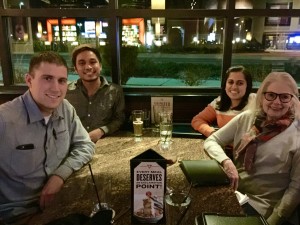 12… Four years in the making, our first Winter Edition 2015-2016 of our website  launched on February 12, 2016! Thanks to our great team of young experts who worked months, and months and more months.  We had lots of meetings and of course our meetings always included food, beer and wine.

12… It was not an easy task, working with the bones of our old website, now four years behind in technology! Reworking the old site became more difficult and time consuming than if we had simply started fresh.  The site now includes a lot of images from our projects as well as what we do here at vaholderindesign! And a major surprise… we'll be updating the front page with fun new animation each season!
12… I have always admired Japanese art forms and in particular, Origami.   Now an art form worldwide, the Longmont Museum featured "ABOVE THE FOLD: New Expressions in Contemporary Origami".  We attended the opening reception for this event and later the screening of the feature documentary "Above the Fold".
21… The Ellie Caukins Opera House, colloquially known as "the Ellie", is the premier venue inside the historic Quigg Newton Municipal Auditorium located in Denver, Colorado.  We ventured to "the Ellie" to see the Colorado Ballet performance Alice(IN WONDERLAND).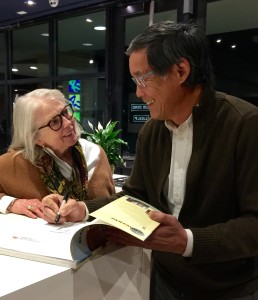 24… Specialty Appliance, a Colorado based luxury kitchen appliance retailer held a Designer Event for their local trade accounts. The event featured a presentation from Fu Tung Cheng, noted designer, author, and innovator in the use of concrete as a versatile, affordable, eco-friendly and beautiful building material. I won a copy of Fu Tung Cheng's book, "Concrete at Home"!!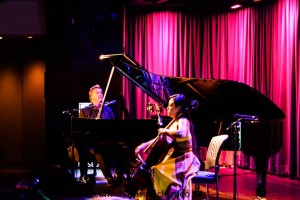 28…  Peter Kater and Tina Guo are musical geniuses.  They recorded a Grammy nominated compilation CD: "Inner Passion" without one rehearsal.  Their work is entirely improvisational and their melodies intertwine as if matured over years. We attended their totally improvisational, CD release concert at Nissi's in Lafayette, CO.  Their music takes you away to a special place!    Inner Passion – listen here:
March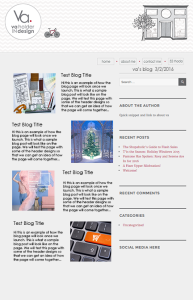 4… Working on our blog format became another intense effort.  Thanks once again to the A TEAM who made this happen!  The format was finalized on March 4th  and it went live with the Spring Edition of our website….hope you like it!
4… We attended the Opening Reception for the new Dairy Art Center in Boulder, CO featuring an art exhibition and lecture by local artist Jill Powers, entitled "Holdfast: Seaweeds, In a time of Oceanic Change". Afterwards, there was a lively concert with nationally renowned, local musician Wendy Woo.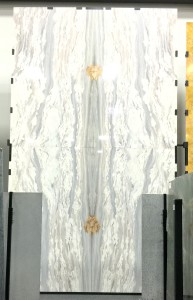 9…Natural stone is the quintessential building material.   We visited the Galleria of Stone, located in Denver, CO.  Galleria of Stone is a supplier to the trade of luxury natural stone and stone slabs.  We were literally blown away by their beautiful inventory.  I would be happy to take you to this showroom if you are interested!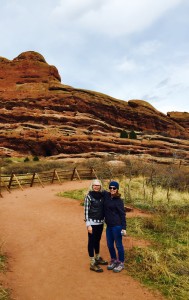 13… Red Rocks Amphitheater and Park, Morrison Co,  is a geological phenomenon and the only naturally occurring, acoustically perfect amphitheater in the world.  It encompasses 868 acres of geological wonder and hosts spectacular vistas.   My visiting niece and I enjoyed a day at Red Rocks, exploring, taking pictures, and hiking.
24….We finished Quarter 1, 2016 with the reveal of The Spring 2016 Edition of our website! It was fun working on the animated seasonal changes!  Each season will see a new home page "dress".   The past home page season editions are filed on the home page under "history", check them out!
25… Lastly, in spite an untimely blizzard, we all headed up the mountain for an Appreciation Day celebration sponsored by Sanderson Construction.   We had a lot to celebrate about!  The gut renovation/remodel of this mountain residence located in Boulder County sustained a fire and a flood and took 3 long years to complete!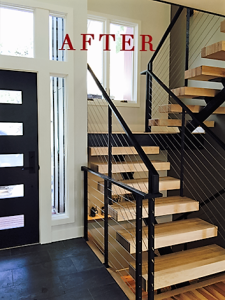 …But it was well worth all the effort! The home is now a show case, it's simply beautiful! Here's a sneak peak of the new front entrance with an open stairway. Hats off to the team from Sanderson Construction: Rob, John, and Sandy!
We had a very fun first quarter 2016 and accomplished so much!  But there's more work ahead!  We're looking forward to all that is coming next!
Thanks for tuning in! Today is a good day for a good day!
Va.