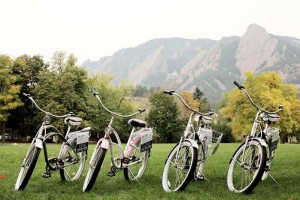 Pedal to Properties, a full service Boulder based real estate firm, invited me to be the guest speaker at their monthly broker associate and realtor meeting held last week! After introducing the agents to vaholderINdesign and our services, we launched into the HOT topic of the day when I posed a question to the round-table morning meeting, "In today's market, how important is staging?"
The current real estate market in the Boulder, CO area is booming; it's a seller's dream and a realtor's nightmare.  The market has become a bidding war with too many buyers vying for too little inventory.   The seller can expect multiple offers, with the purchase price likely to reach above the asking price – all within days of listing the property "FOR SALE".
So why spend the time and money on staging?  Will the property sell the way it is?  Answer:  Likely

Will the as-is property that is not staged sell quickly?  Answer:  Maybe Not

Will the as-is property, not staged, reach the maximum potential selling price?  Answer:  Likely NOT
Let's take a minute to think about what staging IS.  Simply said, staging is "merchandising" – a retail term that describes "the activity of promoting the sale of goods especially by their presentation in retail outlets". Staging is creating a pleasant presentation of a home, apartment or business to maximize SALE potential. Think of it as "setting a stage", because this is show time!
Retailers will tell you that merchandising sells products and is an important factor in maximizing ROI (return on investment).  Romancing a product, a term used by merchandisers, increases perceived value, or what the customer thinks a commodity is worth.  Perceived value can swing a price structure up, or down. Staging increases the buyer's perceived value and, as a result, the sales potential of the property swings up.
It's all about perception.
If it looks good, buyers believe that the property has been well maintained. If the property looks shabby, run down, the buyer will assume that there will be added costs of repair.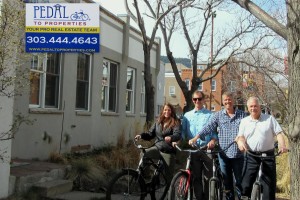 In fact, for the realtor, staging is more important now than ever.  A potential customer's first impression needs to be the best impression. Clients begin their property search by viewing listing photos and videos online, often before selecting a realtor to represent them. Brochures and online photos of listings need to reflect a positive brand image. Additionally, foot traffic currently is high at listed properties. This is another opportunity to show off a realtor's ability and represent a successful and professional sale.
When competition is fierce, stand taller. Be a distance ahead of the rest. Shine brighter.
During the holiday season, a retail store doesn't take their foot off the pedal or put on the hand brake knowing they will sell "regardless". This is the season when the pressure is on, stores are decked, windows dressed and storefronts beckon:  Come on in!  Product smiles: Buy me! The same holds true for properties in this seller's market.
FACT:  A well staged property sells quickly.  Fewer client appointments mean less hassle and stress to the seller and quicker turn-around for the realtor.
FACT:  A well staged, romanced property increases perceived value and sells at a higher price which relates to more profit for the seller and the realtor.
FACT:  A well staged property will bring the realtor new customers and repeat business.
FACT:  A well staged property will enhance the realtors BRAND image and status.
What's required? How much staging is necessary? Where does one begin? How much does it cost? These are all questions I'm frequently asked about staging. While you can stage a home to any level you'd like – some critical areas to watch out for include:
The Front Door: what are your clients looking at while you fiddle with the lock box?
Under Sinks: is there water damage?
Closets: are they well organized?
SMELL: What's that smell?  The bad ones and the good ones!
Bathrooms: Get rid of those personal products!
We were all in agreement – staging can really maximize a home's selling potential even in a crazy hot market. To reach the maximum sales potential, staging is necessary in any real estate market/climate. When buyers have a higher perceived value of a property, you are more likely to get multiple offers. Multiple offers drive up the selling price. And for the savvy realtor, staging enhances brand image and status which will help to gain a solid client base.
Needless to say, we ran way over the time allotted for my presentation! It's showtime!
Want to learn more about staging a property for sale? Email virginia@vaholderindesign.com
Enjoy the Ride!

Established in 2006, Pedal to Properties is a full service real estate firm offering buyers the option to view homes riding one of their fleet of 50 cruiser bikes.  While Pedal to Properties offers all the traditional real estate services for a buyer or a seller, their unique brand is concurrent with local community and national trends that indicate buyers are looking for shorter commutes, better access to public transportation and closer proximity to urban centers.  The Pedal to Properties philosophy states "to find the right home, you should truly see and experience the local neighborhood…..think outside the car…."  Pedal to Properties has gained attention from national media including Sunset Magazine, MSNBC, The Wall Street Journal, and ABC News, Entrepreneur Magazine and Fortune Small Business and others.